WHY TEMI ROBOT?
Health monitoring, preventive healthcare and more independence in your own four walls: The temi home care robot offers a multitude of features and functions that help people to live a self-determined life in old age. Thanks to its video-oriented Home Care AI, it is able to interact with its users and navigate autonomously through the home and house care. The robot constantly learns new things. The home care robot is operated either by its touch display or voice command and is intuitive and self-explanatory. In this way, temi also provides older people with uncomplicated access to digital services. Temi is also a practical assistant for health monitoring. Regular monitoring of blood pressure, blood sugar, pulse rate or oxygen saturation is especially important for elderly people, so that in the event of deviating values, corresponding measures can be taken.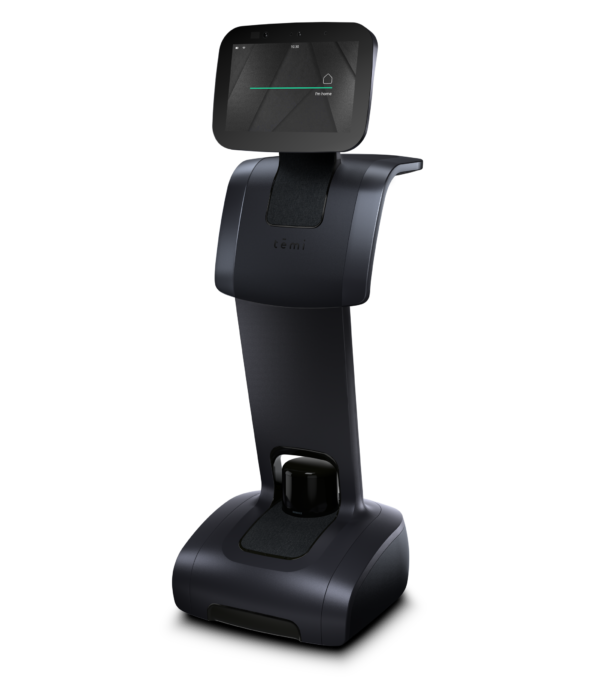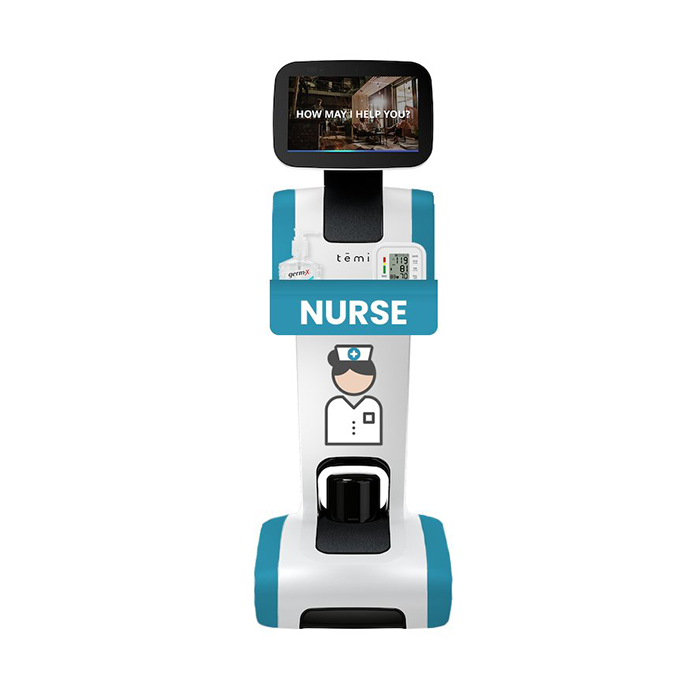 MORE SECURITY IN YOUR HOME CARE FACILITY
Temi ensures greater safety for senior citizens living at home care. In an emergency, the user can also notify relatives by voice command or touch control. temi also offers greater peace of mind for relatives of elderly people. In case of doubt, for example if calls are not answered for a longer period and there is cause for concern, up to four authorized persons, nursing staff or family members, can use the video function to review the situation and navigate the robot around the home.
TEMI IN HEALTHCARE
Temi is finding its way in healthcare. The company works continuously on the further development, production and marketing of healthcare products for end consumers. Temi has already developed a lifestyle robot, which the company currently markets around the world.