NIRYO USAGE
With Niryo Studio, learn robotics programming at your own pace through a visual and intuitive interface based on Blockly. Set up a multitude of projects in the easiest way possible.

Perform advanced processes based on artificial intelligence and image recognition with our Vision Set, which includes a camera and tools to create workspaces for your robot.
With our Conveyor Belt and all the accessories offered by Niryo, implement complete Industry processes, such as Pick & Place processes, in a concrete and realistic way.

Open-source, Ned2 allows you to develop without any limits and to implement use cases that meet your own needs.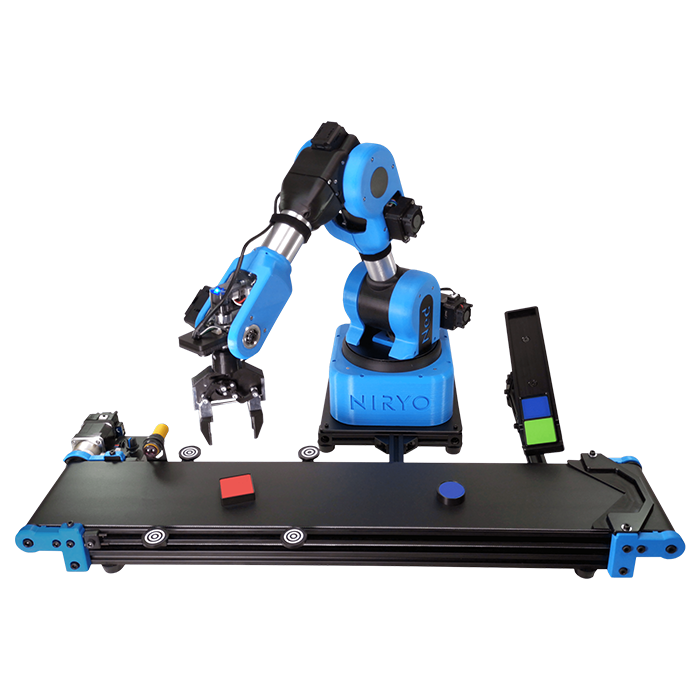 CONCEPTION
Ned is designed to reproduce all the movements required for the most advanced uses with a precision and a repeatability of 0,5mm.
STRUCTURE
Ned's aluminium structure makes it exemplary robust and smooth, allowing it to accomplish with fluidity the required movements for your robotics projects.