THE BENEFITS OF HAVING NAO IN A CLASSROOM
NAO has great qualities that are perfect for special needs education: NAO is captivating, predictable, neutral, tireless, and has multi-faceted interactivity.

NAO is a technological humanoid interface that naturally attracts children with full of games education, physical activities. It helps create communication between the child and their environment.
NAO is easy to understand, helps reduce children's anxiety, and minimizes risk of over-stimulation. It constantly encourages children and can repeat instructions, which helps build their confidence. Whether through touch, voice, or sight, NAO offers many possibilities to interact with it.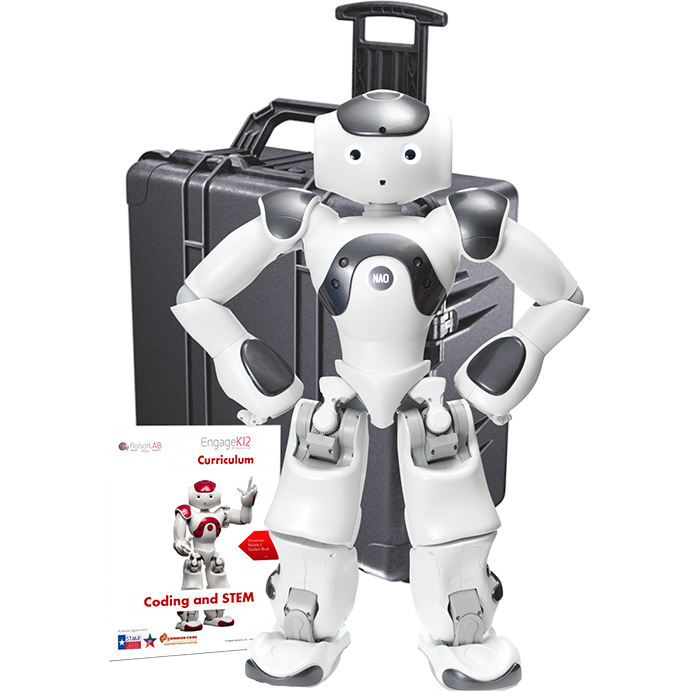 ROBOT FEATURES
25 degrees of freedom which enable him to move and adapt to his environment.

7 touch sensors located on the head, hands and feet, sonars, and an inertial unit to perceive his environment and locate himself in space.

4 directional microphones and speakers to interact with humans.

Speech recognition and dialogue available in 20 languages.

Two 2D cameras to recognize shapes, objects and even people.

Open and fully programmable platform.
ROBOT OUTSTANDING TOOL FOR SPECIALIZED EDUCATION
NAO is also an outstanding tool for specialized education, including autism treatment, as evidenced by a growing number of studies. we offer a software suite developed in collaboration with several specialized centres, with a content designed for children with specific needs.