WHY DOUBLE ROBOT?
The Double 3 telepresence robot is a recent advancement in telehealth that enables a remote healthcare provider to communicate with a patient or other member of the care team through a movable robot that provides a human-like virtual presence through a screen. Remote providers can use the robot to collaborate with an interdisciplinary team via case conference. An occupational therapist (OT), student, or other healthcare professional located anywhere in the world can consult with a patient by remoting into the robot. They can maneuver the robot around the patient and can ask the patient to move, so they can assess movement and mobility.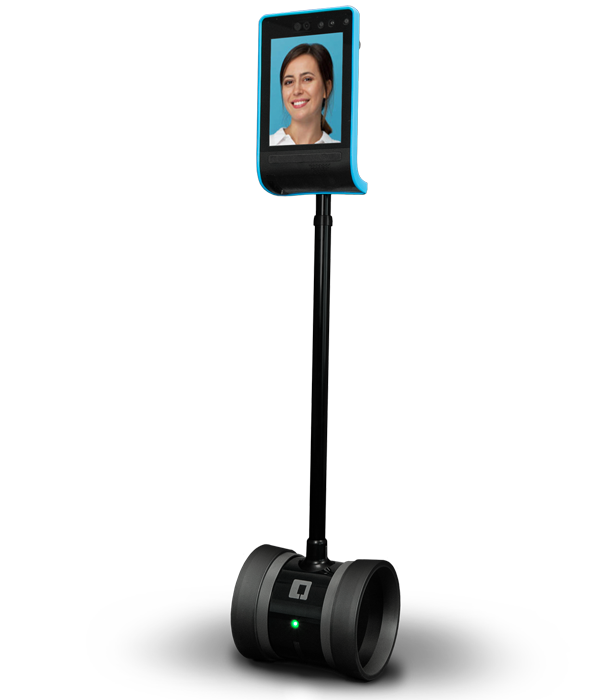 HOW WE USE THE ROBOTS IN HEALTH CARE?
The robot enables interprofessional collaboration between students and mentors in the same field, as well as interprofessional collaboration between patient and doctors. It also allows distance doctors to engage with the patent.
THE DOUBLE ROBOT UX
To remote in, the user experience (UX) is easy; you come into the Double 3 app through a link. You use arrows on your computer keyboard and sliders on the screen to move forward and back; turn corners; and raise, lower, and tilt the robot.